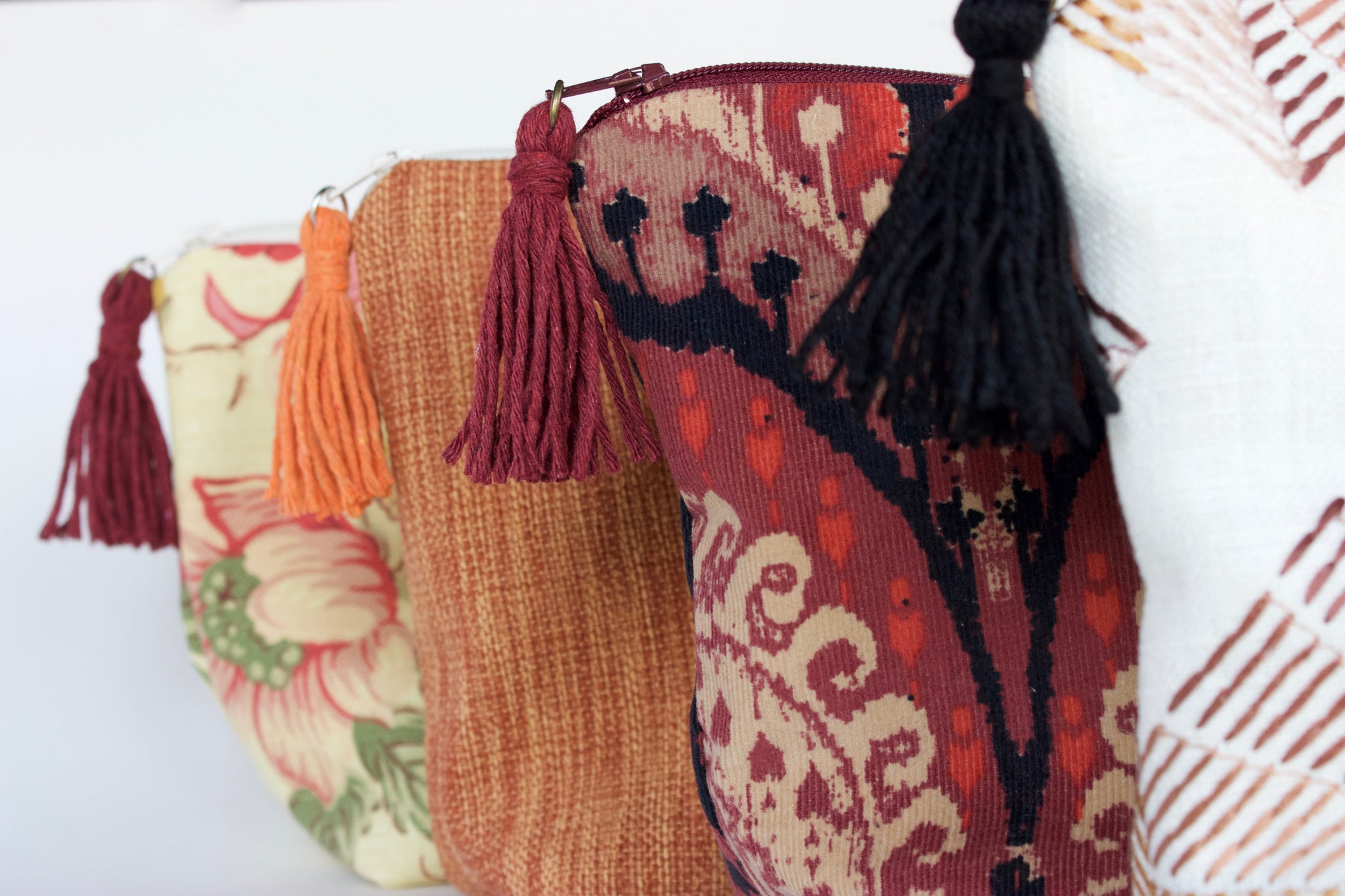 New Collection of Boho Makeup Bags
Our new line of boho makeup bags are practical, stylish and quality-made right here in Ontario. Use them as a makeup bag, to store your small notebooks, essentials oils or other special things. They also make great gifts!
We're a woman owned company putting people, the planet and quality first! We always consider creativity, quality, aesthetics and environmental responsibility in our design and making processes.